ABOUT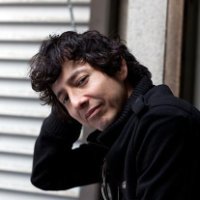 Fun, focused communication.
I'm a copywriter with experience in entertainment (TV, film, music, fashion) as well as cosmetics, health and fitness.
In addition to providing top-notch copywriting services in both interactive and traditional environments (from websites and e-newsletters to press releases and printed pieces), I've written entertainment journalism for SPIN, covered New York Fashion Week from Lincoln Center, and written advance reviews for books such as Sideways.
I'm AP trained, social media savvy, and can work in HTML, CSS and CMS environments such as WordPress.
Originally from in New Orleans, I live and work in Los Angeles. My hobbies include travel (especially to Africa, since I do volunteer work there … and like to pretend I'm Indiana Jones), music, comedy and adventure sports.
I have an M.A. in English Writing from Hollins University.

SKILLS
Education: M.A. English Writing (GPA 3.9), Hollins University. Trained in AP style.
SEO and Web: CSS, HTML, SEO (including Google Analytics, Adsense, Adwords, Schema markup), Dreamweaver, WordPress.
Social Media: Experienced in creation and management of Twitter, Facebook, Instagram and Pinterest accounts, including advertising campaigns on Facebook and Twitter.
Computers: Mac and Windows. Photoshop, ImageReady, Dreamweaver, MS Office.
Volunteer Work: Pro bono copywriting consultant at the Taproot Foundation. Sponsor four children in Kenya. Drug education. Former ONE.org member.
Pets: One evil cat.
Other Skills: Audio production (ProTools, Logic, MIDI, guitar).